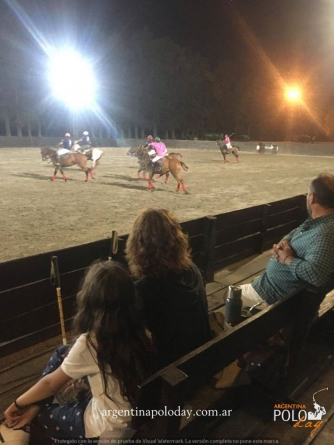 Arena Polo and Polo Night!
Arena polo can be considered a fast-paced version of traditional polo. It is played outdoors on a closed surface for all weather or on an indoor arena, on a 300-by-150-foot field enclosed by walls four or more feet high.
It is especially important that horses feel comfortable with other horses and riders, as they often bump into each other in a smaller area. While they do not travel high speeds over long distances, horses must use acceleration, strength and maneuverability to play.
The game consists of four chukkas of seven and a half minutes each.
A polo ball is similar to a mini soccer ball, larger than the hard plastic ball used on grass.
The advantage of Arena Polo is that it can be played throughout the year, which is attractive to many players because it makes progress in the sport easier and faster.
In Argentina Polo Day, we have the only illuminated Arena Polo field in Latin America, thus we also play polo at night!