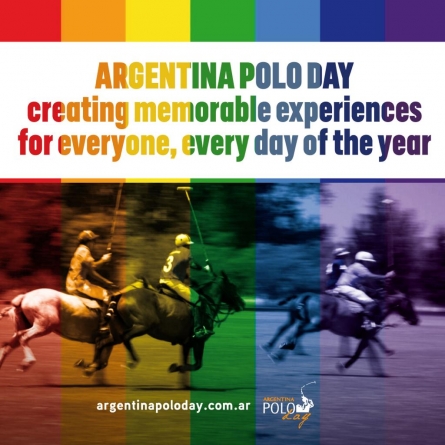 Argentina Polo Day receives international recognition for LGBTIQ+ community inclusion.
Argentina Polo Day obtained a certificate of commitment to LGBTIQ inclusion «All Welcome». It is a recognition for our responsibility to generate spaces that are safe and free of discrimination.
The distinction is part of the Federal Program on LGBTIQ Tourism articulated by the Argentine LGBT Chamber of Commerce (CCGLAR) together with the National Institute for Tourism Promotion (Inprotur) and, in addition, has the support of the Federal LGBT+ Tourism Network.
The CCGLAR aims to design joint strategies, strengthening and promoting tourism in and to Argentina, whilst supporting the development of companies that put diversity and inclusion on their priority list.
We are proud of participating in initiatives that contribute to the international promotion of Buenos Aires and of our Estancia and Polo Club as a great destination for everyone.