Exploring Local Flavors: ARGENTINA WINES
THE BEGINNINGS OF ARGENTINA'S WINE INDUSTRY
Vines made their way to Argentina via four different Routes, but the most commonly-told story is that Argentine wine-making began in the later half of the 16th century when Spanish missionaries and conquistadors brought vines with them from Spain. Some of these vines ended up in Peru, Chile, and the United States. Thankfully for wine lovers, some also ended up in Argentina. Although wine production with these vines was high, the wines were far from spectacular; the most popular varietal, Criolla, produced a very crude wine, yet this grape served as the foundation for the South American wine industry forover 300 years.
ARGENTINE WINE SUGGESTIONS
New to Argentine wines? Lucky you: you are about to sample some delicious wines at bargain prices! To understand Argentine wines, one must try a Malbec from Mendoza and a Torrontes from Salta: these are the two main grapes of Argentina and thrive there better than they do in any other part of the world. Pair your Malbec with grilled meats and your Torrontes with a salad or anything slightly citrus-y or acidic: the slight sweetness of the Torrontes cuts the acidity of vinaigrette and is a perfect complement to salads and spicy dishes.
TOP 3 WINES FROM ARGENTINA
Torrontes 2014
Argentina's flagship white wine grape and unique to the country is Torrontes. The grapes are handpicked and carefully fermented at low temperatures to preserve all thecharacter of this variety. The floral aromas are delicately balanced with acidity and mineral tones. A very versatile Wine that also matches perfectly with Thai and Indian cuisine.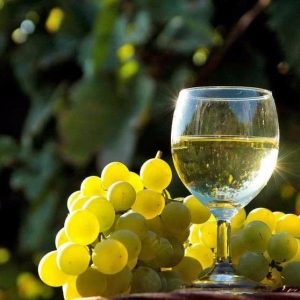 Malbec 2014
Hailing from the Valle de Uco in Southern Mendoza Province, this is a unique version of the red wine grape Argentina is famous for. Only 25,000 bottles of this wine are produced in Tupungato at 1,200 meters. Unusually the wine has not been aged in oak and in order to preserve the true nature of the Malbec, the winemaker has decided not to filter the wine either. The result is a true reflection of the grape grown in its mountainous terroir.
Malbec Reserva 2006
This wine is made from grapes grown at 1060 meters in La Consulta, Mendoza. Fermentation is in oak barrels, which is labour intensive, but allows the oak to interact with the strong fruit flavours. The wine is then aged for 12 months in first-use oak and after the hard work rests for another 12 months in the bottle. The result: a finely structured wine with an enticing bouquet of deep, cleanblack cherry, touched with notes of spice and earth. This wine is drinking beautifully right now.
For More information: www.argentinapoloday.com.ar