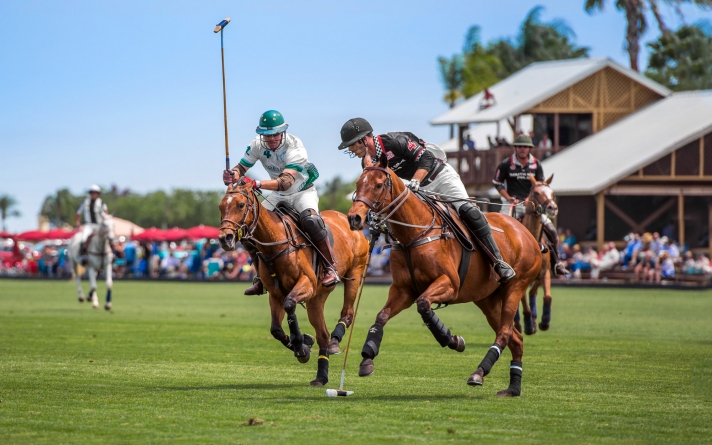 Polo Rules and History: How Polo is Played
Probably you heard about polo, or you have probably seen something on TV; it is about horses, adrenaline and highly skilled polo players. Learning about polo rules and history will help you gain a much deeper insight into this great sport.
You might want to know what it is all about this sport that began practising in Persia (Iran) and that today is practised in many countries of the world.
If you made it this far, you may be wondering how is polo played. Well here it is a brief explanation.
Polo is played by two teams made up of four players mounted on polo horses. Each of the players has a handstick called Mallet and the objective of this mallet is to hit a ball made of high impact plastic that is rolling on the floor.
Each polo team aims to score the most: hit the ball so that it enters the opposing team's goal.
How long is a match? Approximately an hour and a half, since it´s played in times called Chukkers of seven minutes each.
The game has laws controlled by a referee who is on his horse as well as the players and aside the field, there are two judges too.
Players must have a suitable clothing, knee pads, elbow pads, boots and helmet also to be able to cover themselves.
There are rules regarding the behaviour of the riders and their horses to safeguard the physical integrity of both, for example, you can only have the Polo mallet in the right hand, nobody can cross in front of a horse and nobody can push a full horse if not parallel to the other player.
This sport is considered one of the most exclusive sports in the world.
The best teams are in Argentina and the most important tournaments in the world are called Triple Crown and they are played in Argentina at the end of each year.
Now that you know about polo rules and history, we look forward to meeting you here soon to share some great polo games!