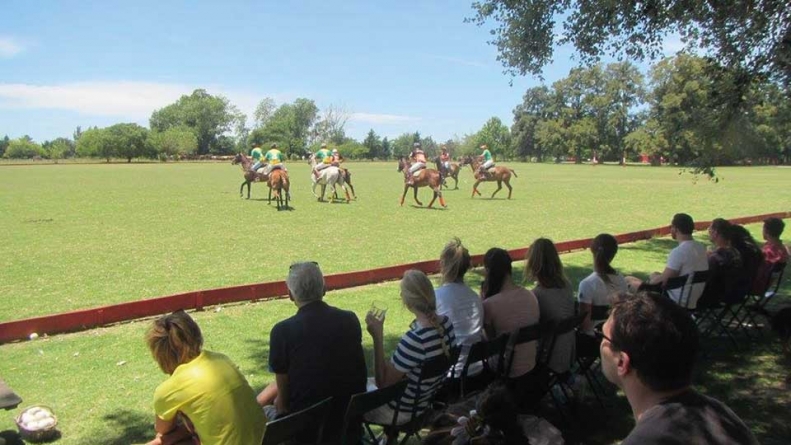 Learn about the rules to enjoy the game to the fullest | Polo Day In Argentina
In Argentina Polo Day you will have the chance to enjoy a polo match any time of the year. You need to be ready, Learn about the rules to enjoy the game to the fullest!
THE GAME
Each team should try to score a goal by hitting the opposite goal in 4 or 6 periods of play called «chukkers».
Each player has an area of responsibility. Number one plays from forward; numbers two and three, in the center of the court and number four, defense. No player can handle the cue with his left hand.
Most of the polo rules are for the safety of players and their horses.
The main objective of the referee is to control that the right to pass and the line of the ball is fulfilled.
The line of the ball is an imaginary line that is formed every time the ball is paid.
The line marks the course of the ball and its extension The last player to touch the ball has right of way.
No player may cross to another that carries the line of the ball, unless it is at a distance where there is no possibility of a shock or danger to the players.
A player may block someone else's cue, but never above the height of the shoulders or the other side of the horse.
It is forbidden to hit between the legs of a horse.
The elbow can not be used when the opposite occurs.
Crossing the right of way to another horse is one of the most serious and dangerous faults.
A player can not deliberately touch another player, his cue or his horse. The touch should be held only with the right hand.
Left-handed players in general hit with less aim, but guide their horses better than their right-handed colleagues.
Horses play a maximum of 2 chukkas per game.
PENALTIES
A free throw to the goal at the distance ordered by the referee depending on the foul committed by the opposing team:
Penal No. 1: automatically goal.
Penalty No. 2: 30 yards to an open goal.
Penalty No. 3: 40 yards to an open goal.
Penalty No. 4: 60 yards to a goal with defense.
Penalty No. 5: a shot from the place where the foul was committed.
Penalty No. 5B: a shot from the center of the court.
BASIC SHOTS
Forward: the most used, can be attached to the right side(side of the loop) or the left (riding side).
Back: commonly called «Back or Backhander» can also be pasted on the right or left side.
Cogote: hit below the neck of the anima.