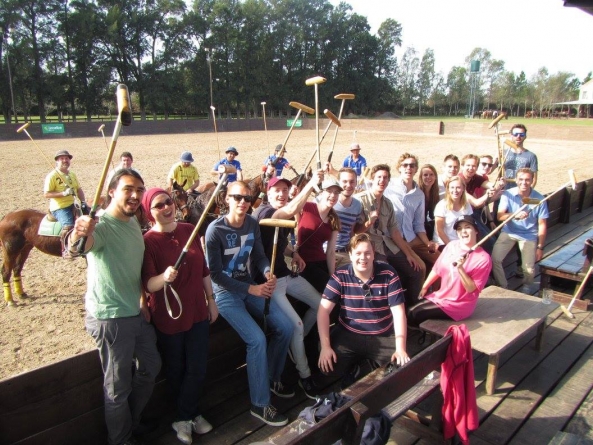 Our visitors have enjoyed our Polo Day every day!
We would like to share with you the experience of our visitors during August. 
We enjoyed great moments watching polo and playing polo. You were the Polo Player of the Day!
At Argentina Polo Day our professionalism, and friendly and relaxed atmosphere make our guests enjoy an authentic and genuine polo experience in a beautiful setting.
For more information, please contact us!
www.argentinapoloday.com.ar
celia@argentinapoloday.com.ar
info@argentinapoloday.com.ar
Polo Day August 1st: The Polo Experience that You Cannot Miss!
Polo Day August 5th: Polo, Fun & Good Company!
Polo Day August 6th: Polo For Everyone!
Polo Day August 8th: Be a Polo Player. Be Cool!
Polo Day August 11th: It is Always a Good Plan to Play Polo!
Polo Day August 12th: Your Treat. Polo Time!