POLO IN BUENOS AIRES CITY, AN UNFORGETTABLE EXPERIENCE IN YOUR VISIT TO ARGENTINA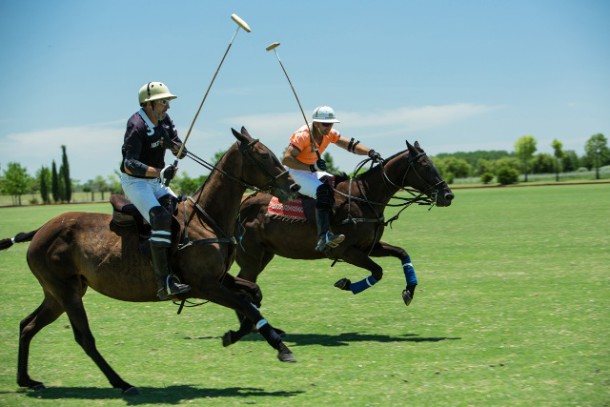 Buenos Aires offers several attractions every day and for all ages. There are many reasons that position the city as a major tourist destination: art, architecture, music. It is also the ideal place to enjoy the best of «the game of kings». If you are Traveling to Argentina do not miss the opportunity to enjoy the best Polo in Buenos Aires city.
We invite you to discover the city!
Places you can not miss in your trip
La Boca, whose main point is «Caminito«, it is undoubtedly one of the most picturesque, recognized and incredible places to visit. Cradle of the argentine tango and famous artists like Carlos Gardel, Caminito refers to a master's song. The charm and its history merge to give life to its colorful streets and traditional restaurants, referring us to the 20s.
Puerto Madero is a neighborhood in front of the river coast, considered as one of the most important business centers and example of the modern arquitecture of the city. El Puente de la Mujer is its icon, which attracts thousands of tourists each day.
Regarded as one of the five best in the world due to its size, acoustics and trajectory, the Colon Theater is a must-see in your stay. Located very close to the obelisk, in the epicenter of the city, the theater offers different music shows and guided tours.
For sports lovers, you can visit the football stadiums where you will find museums full of history.
And for those who enjoy the equestrian life and spirit, nothing like playing polo in the world capital of the sport.
Only 50 Minutes away from the city, Go polo in Buenos Aires!
To experience this exciting sport, the best choice is «Argentina Polo Day«, one of the main attractions in Buenos Aires. The atmosphere, the fields , the horses. With the mission to offer Polo for every one and every day of the year, this place is the best choice to enjoy the true Argentine polo.
Argentina Polo Day offers a wide variety of programs including the Full Polo Day, where every visitor become a polo player for a day, every day of the year. A Polo match and an introduction to the rules while tasting a delicious wine and authentic empanadas. Later the typical argentine BBQ at lunch -make this day truly unforgettable.
For night lovers and its charm, the innovative Polo Night program is an experience you can not miss… Watching the skills of the polo players under the stars until midnight at the only illuminated professional arena polo field, while enjoying the regional food and delicious argentine wine will make your night memorable.
If you are excited about these opportunities to live polo in Buenos Aires, do not hesitate to contact us. We are Happy to welcome you!.
Follow us in