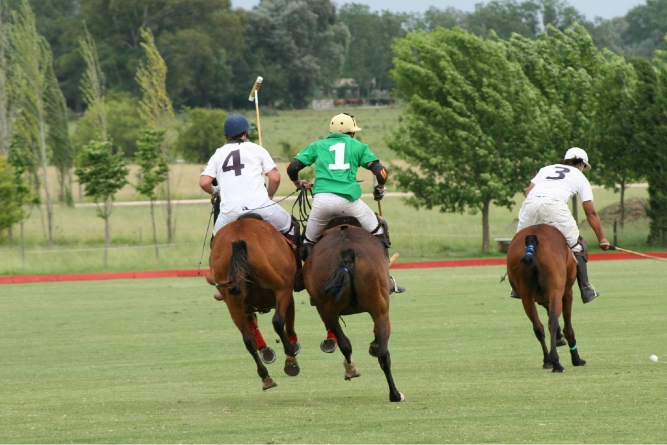 The Role of Referees in Polo Sport
Referees in polo have the highest authority in a match.  They must have a neutral and objective opinion of what is going on in the game in order to make decisions throughout the game and enforce the rules. Basically, they are in charge of preserving order and respect among polo players.
Games are monitored by referees who blow a whistle when an infraction occurs and issue penalties. The rules of polo are primarily intended to provide safety for both players and horses. The main thing that the referees must control is the right of way and the ball line.
In Argentina, there is usually only one referee per game, however, in the main tournaments such as the Triple Crown tournament there are two referees on the court and one outside. The referee who is outside the court is the one who makes the decisions in case the referees cannot agree, and his decision is final and indisputable. The referees who are inside the court are on horses, in this way they can monitor the game efficiently and follow the players.
The role of the referees in polo is very important in the development of a match. They are responsible for disseminating the regulations, promoting ties and respect among players, and ensuring ethics in the game. That is why they not only need an excellent technical or physical preparation, but also a good psychological preparation.
The excellence of polo sport requires an excellent referee!