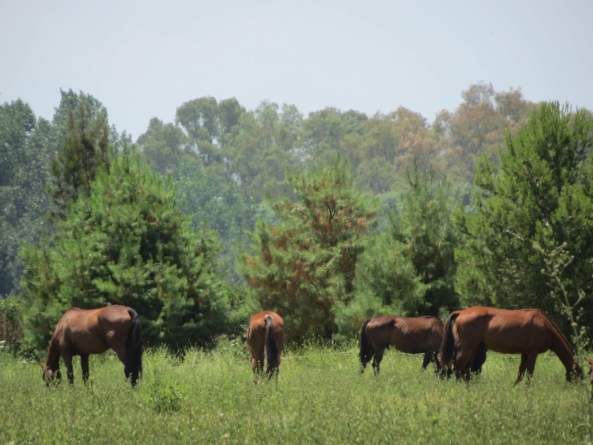 Applying Sustainable Practices in Polo
If we talk about sustainability, many sustainable practices can be also applied in Polo .
For example: the soil for the alfalfa, which is a great food for polo horses, must be fertilized. A compost made from horse manure and dried leaves is used to improve the soil where alfalfa is planted.
Also it can be used for the grass, which complements the food for the horse.
The polo balls, when broken, they can be recycled and re-used.
Staff and visitors must be informed regularly about the rational use of electricity and water. It could be a great investment to switch to renewable energy such as solar panels.
The purchases made for daily activities could be made at the shops in the area for two reasons: to reduce the carbon footprint, but also to promote the productive ecosystem of the area
Just by implementing small changes every time, a positive impact is made in the environment.
For a long time, we at Argentina Polo Day have chosen to move to a more sustainable polo mode, in conjunction with nature, caring for our community and committed to our environment.
Argentina Polo Day is sustainable polo, friendly for us and for future generations.