THE ARGENTINE ASADO IN FULL POLO DAY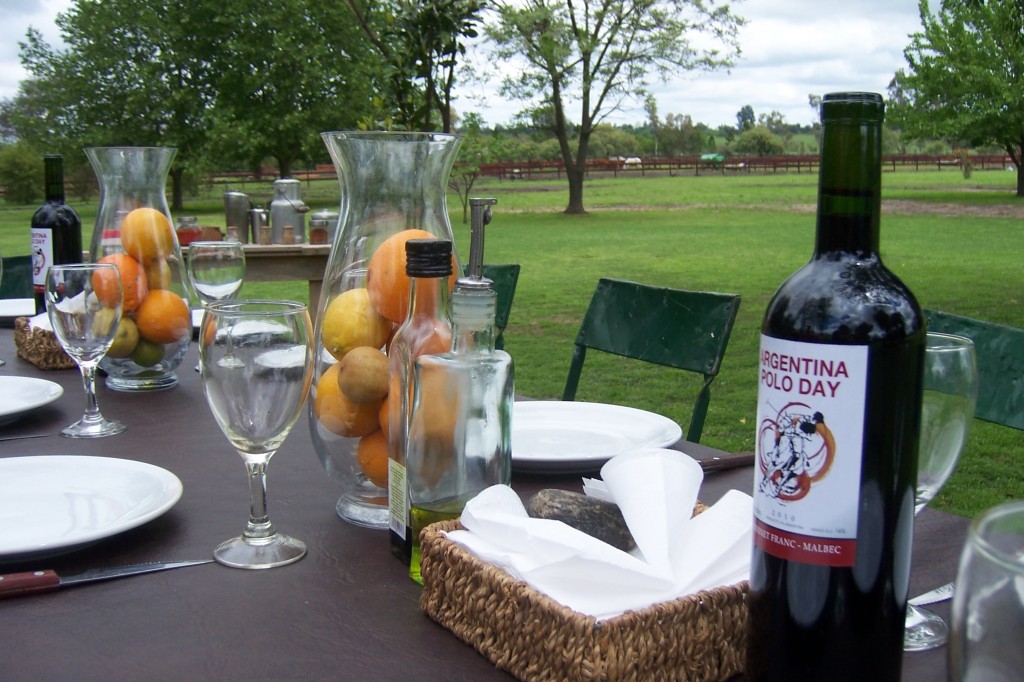 In Argentina, when it comes to food and drink, more important than taste (although this is not to be discounted), is the concept of sharing. And this is what the argentine asado is about, the typical ritual of every argentine; a moment to share with friends and family.
The most important role is the asador. This is the person who lovingly and patiently prepares the asado; who will ask each guest at the beginning how they like their meat; and who will remember this when he's serving it. And the second most important factor, friends. If you don't have any, start making some now, as an asado is not to be enjoyed alone!
Here are 7 easy steps to an excellent argentine asado, according to an experienced asador and friend of the team, Gustavo Blasco:
Step 1 – Buy the meat
Purchase the meat from a trusty neighborhood butcher (carniceria). A typical Argentine asado will include a wide variety of the favorite to other more questionable cuts of beef. Don't forget the salads; they are the perfect match for an asado!
Step 2 – Prepare the parrilla
A parrilla (grill) is one of those things commonly found in an Argentine household. In fact, many of the apartment buildings in Buenos Aires have been specifically designed to accommodate the smoke from this well-loved cooking apparatus.
Step 3 – Rock salt
Coat the meat with rock salt just before putting it into the parrilla –the salt will draw the blood from the meat-.
Step 4 – Fire
Once you are ready to get things rolling, light the mountain of kindling, paper rolls and charcoal and turn slowly to encourage a healthy fire!
Step 5 – Meat to the grill
Place the meat on the grill in the order that it takes to cook. Importantly, if you are cooking meat that contains bone, expose the bone to the grill firstly to warm it slightly before turning it to cook the meat.
Step 6 – Carve the meat and serve
When it comes to cutting meat don't underestimate the importance of the knife –the key is to select one that is very sharp, very thin and flexible–.Meat is served as it is ready so one will typically wait between 10 to 15 minutes for each round of meat.
Step 7 – Ups to the asador!
Once seated, an applause and compliments to the asador on how delicious the meat is will never go astray.
If these seven steps already tempted you, then we invite you to spend a polo day with Argentina Polo Day, where you will find the perfect combination of friends, asado, nature and a lot of polo!
Note: The original article was written by The Argentine Experience
Follow us in