An exclusive program to enjoy an amazing polo experience.
The Half-Polo Day program in our polo field begins with an informative talk while you taste some delicious empanadas and excellent argentine wine. You will learn about the rules of a polo game, how polo horses are selected for the sport and trained and the necessary equipment to play safely.
This introduction will make you an expert in polo! In a relaxed and comfortable atmosphere you will learn the virtues of this exclusive sport. Afterwards, you will attend a professional live polo game at 4 chukkas. You will visit the stables, observe the delicate task of switching ponies in minimum time and also you have the possibility to learn and practice some shooting techniques.
You will learn the virtues of this exclusive sport and you will enjoy a professional live polo game.
Our Half Polo Day experience offers you the chance to access to a professional polo match and a polo introduction by a professional polo instructor, while enjoying the landscape of our beautiful countryside and the relaxing time our outdoors facilities offer.
The Half Polo Day program begins at 10:30hs and ends at 15hrs.
DO NOT MISS IT while you visit Argentina!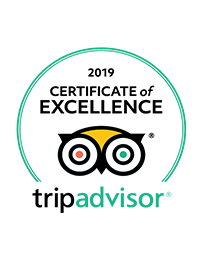 TESTIMONIES FROM OUR CLIENTS
"Argentina Polo Day is an amazing experience and a must do during your stay in Buenos Aires. The guides are extremely knowledgeable and friendly! The grounds are beautiful."

"A really nice day! A perfect first experience with polo, a must when you're in Argentina..."

"Was a beautiful location and super easy to get to. Everyone was really warm and friendly happy to make you comfortable and enjoy your time on the ranch."

"Must do this if you visit BA. Great, fantastic, amazing experience. Beautiful day, beautiful horses, beautiful Argentina. Thanks."