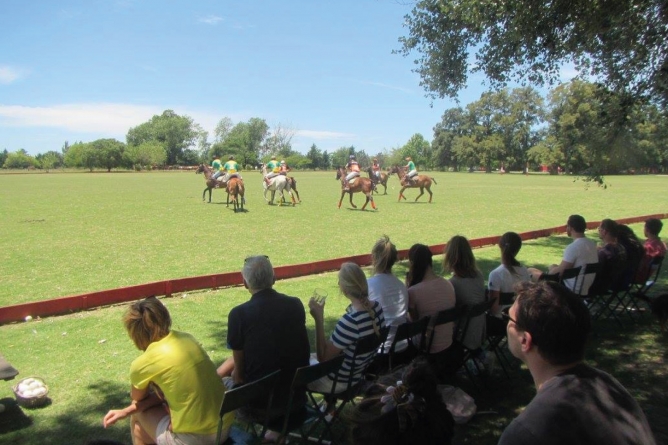 Argentina Polo Day: Looking overseas!
«Argentina Polo Day was born because of the need to fill an unresolved part of the polo tourism, with such prestige around the world and chances for tourism that were wasted because there was nothing but the Triple Crown.»
Argentina Polo Day was born in 2009, as a project led by Ruben Jabib and his wife Celia Alfie, who make their thoughts clear in th first few sentences. «We had the idea to give any tourist a polo experience, and created something that was almost non-existent: the chance of getting on a horse and playing polo, something that used to be almost exlusive to pros and patrons before» said Celia.
«It was a rough start, for sure. The most important achivement is to have institutionalized the concept of a Polo Day. We prometed polo because we did the job of a State and an Association, we had to get people to ask for the product, to watch polo, and have everything delivered to them, food, travel… We had 304 days of polo in 2017,  a beautiful madness. We have a lit up indoor arena, whick might be the first in Latin America, and we have it here in Argentina Polo Day, whick I also think is an important achivement» said Ruben.
There are always more things to be created in polo. Argentina Polo Day is the best example.
2013 was very important for the project: it moved from its first polo club, El Camino to its current one, La Carona, a field with 42 hectares and two professional polo fields. Celia says that «We grew, slowly but surely. The base of the idea ws effort, creativity and intelligence. People spoke well about it, a tourist would come and then recommend it to another one. We were named a Country Brand, and got and excellency award from TripAdvisor for 7 years in a row. We won two Mercurio awards for the category of Polo Night»
What's next? Ruben Jabib mentions that « Our new goals is to grow the brand and all of its services. It is but a wish right now, but i do hope that we have news soon about getting the brand overseas, that's our idea.»
Celia backs him up: » We have created and established a new way of promoting and showcasting Polo. Our new goal is to tkae this little part of the Argentina overseas, to replicate the Argentina Polo Day in different countries.»
Follow us in