Be a polo player for a day. Learn the secrets of one of the most exclusive sports in the world, right here in Argentina.
Our Full Polo Day program is designed for you to become a polo player for the day.
Any day of the year!
You begin the day with an informative talk about polo and its ponies. While you taste some delicious empanadas and excellent argentine wine, our guide will explain how polo horses are selected for the sport, their blood lineages and how they are trained.
You will learn also about the rules of the game, the equipment used by the polo horse and the player and the different shooting techniques.
Then you will attend a professional live polo match of 4 chukkas. With more than 30 horses in play, you will enjoy a fast paced polo game of pure adrenaline.
In between chukkas, we will visit the pony line and you will learn about how a polo horse is taken care of, its feeding and preparation for a match.
We are the only Polo Club to offer a polo game EVERY DAY OF THE YEAR.
Lunchtime is part of this incredible Argentina Experience, a complete barbeque that includes "asado", a grilled selection of meat and beef, accompanied by premium argentine wines. You will have the unique opportunity to try our delicious regional food (we also have a vegetarian option).
After spending some relaxing time at the swimming pool or walking through our beautiful countryside, you will take a polo lesson where you will learn to ride a horse, hold the mallet and hit the ball. Believe it! You will finish your day by sharing a mini polo match that will make you feel like a professional player!
It is not necessary to know how to ride a horse, nor do you have to have previous experience in polo. We offer equipment and instruction for all levels.
We speak English and Spanish.
This Full Polo Day program starts at 10:30hs and ends at 19hs.
DO NOT MISS IT while you visit Argentina!
For more information check our FAQS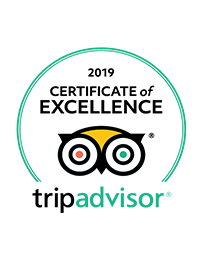 Testimonies of our clients
"It was so amazing. They were so nice and we learned a lot about Polo. It's worth it. I would highly recommend it."

"Everything was perfect! We had such fun, ate great food in wonderful company, and actually played polo! I definitely recommend this experience for anyone."

"The best thing I've done in Argentina, highly recommend to do it if you're visiting BA. Exciting game, friendly service, very safe and thrilling at the same time."

"This was one of the best days out I have had in a long time. The food and wine was excellent and playing polo was so much fun."