Would you like to watch a polo match under the stars? Come to our Polo Night.
Often referred to as the "sport of kings", polo is a unique and captivating display of horsemanship once enjoyed only by royalty.
Let us fill your evening with this memorable experience, as you witness the fascinating and thrilling game of polo, up close and personal.
Polo under the stars
EVERY NIGHT OF THE YEAR.
You will watch a 4 chukka polo match played by professional players. While you feel the adrenaline of the fast pace game, at the only illuminated polo field in the world, you will be introduced to a gastronomic experience based on our argentine culture.
During the first chukker you will enjoy a typical "picada argentina" accompanied by the local beer; and our bilingual guide will teach you the fundamentals of the game, the history of polo in Argentina, and about the polo equipment used by the horse and the player.
At the second chukker, you will taste our traditional empanadas specially cooked on coal, with the best argentine wine.
And while watching the third and fourth chukker, you will give a try to our gourmet sandwiches of our already famous meat with chimichurri and salsa criolla.
In-between chukkas, you will have the opportunity to visit the pony line and observe our grooms saddling up the horses. Also you can practice the different shot techniques, using our foot mallets.
We speak English and Spanish.
This Polo Night program starts at 19:00hs. and ends at 24:00hs.
DON'T MISS this world-class and unique program!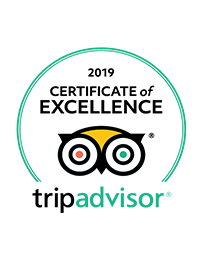 Testimonies of our clients
"I highly recommend this incredible experience with beautiful setting, great atmosphere, lovely people, fun activities and happy horses!!!"

"The service and hospitality of the staff was amazing. I learned a lot about polo and got to enjoy the beautiful surrounds of the area."

"Polo is a fascinating sport - the history and the sport. We learned so much and had a great time with our hosts at Polo Night! Highly recommend!"