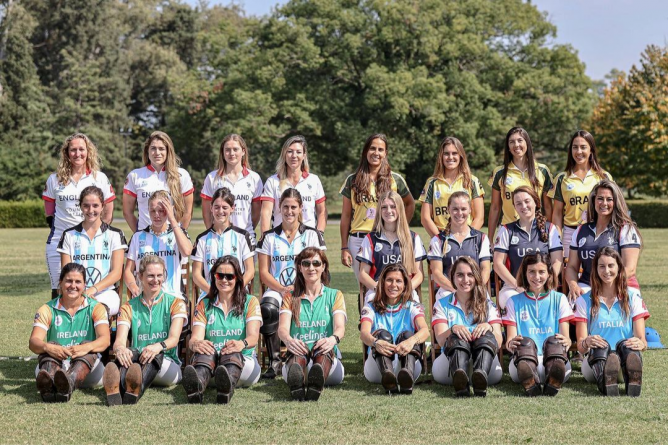 Clear the Way: The 1st Women's Polo World Championship is starting now!
Tomorrow, Saturday, April 9, will be the great beginning of the 1st Women's Polo World Championship. Ireland against the host team will open the tournament  in a game with high expectations.
The support for the Argentine team is enormous. Adolfo Cambiaso, Mia Cambiaso and Facundo Pieres, share their energy and encouragement through social media, and from the Argentine Polo Association everything is ready for it to become a historic tournament.
All the matches will be broadcast live by streaming on espnpolo.com so that the polo players shine all around the globe.
Agustina Imaz 4, Azucena Uranga 5, Catalina Lavinia 6 and Paulina Vasquetto 1 have been preparing since Thursday afternoon, playing and horse testing before the big event.
A large group of women, excellent players from around the world, who represent their respective countries come together in this first World Cup. Let 's go girls!