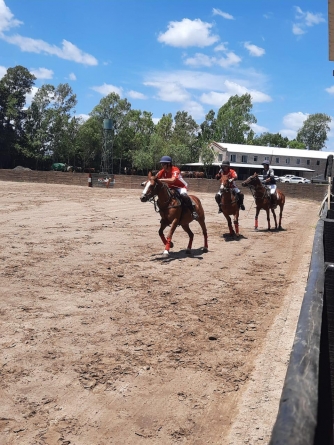 What are the rules for arena polo?
Arena is the second most well-known version of polo after the traditional one played in grass fields. This variation of the sport of kings has its own set of rules. Let's see some of the rules for arena polo.
The most evident characteristic of arena polo is the field. It is a 100 x 50 yards arena with a sand interior. There are two types of fields, depending on their structure: indoor or outdoor. In both of them, the playing area surrounded by wood boards about 1.5 m high.
These wooden walls around the field pose an extra challenge for players, who must think and move fast during the game. The ball usually bounces on the walls, so players must be able to react quickly always taking into account the right of way. Players cannot cross the line of the ball, and in fact this is the most frequent foul.
In arena polo, each team has three players. Player number 1 is the striker; number 2 is the center and number 3 plays at the back. The skills and performance of players is measured by their handicap.
It is worth mentioning that apart from Europe and United States, Argentina has been a pioneering country in arena polo as it published a book containing the official rules for arena polo in 1935.
All in all, arena polo allows you to develop and improve your riding and polo skills. This new version of polo is suitable for any level, and is also considered an excellent option for those taking their first steps in polo.