IN ARGENTINA? BE SURE TO CHECK OUT A POLO GAME!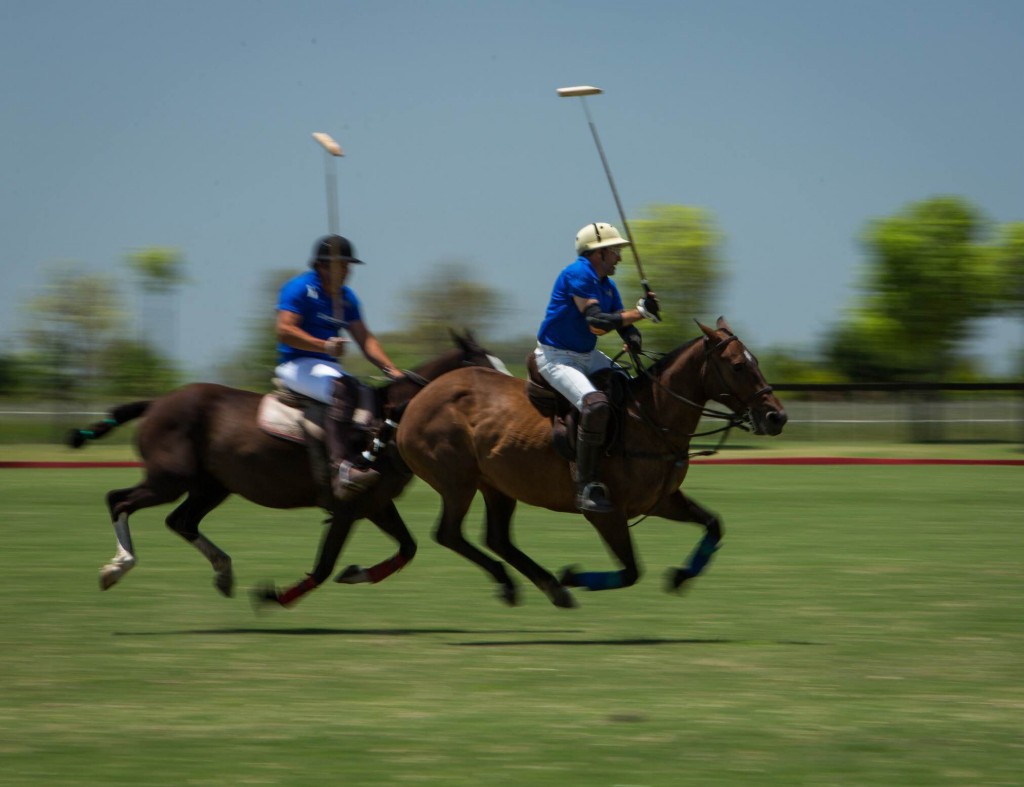 In Argentina? Be sure to check out a polo game! If you've got a bucket list going on, then one thing that should be on it is seeing a polo game in Argentina. It helps to know a few of the rules beforehand, the most respected clubs and talented riders, so do some prior research. For example, La Dolfina and Ellerstina are widely considered the best teams and hold a number of titles between them. You'll pay more to watch a game between these two giants, but you'll also get a more thrilling experience.
Unlike a lot of other sports though, such as football, rugby, or cricket, you don't need to know all the rules to enjoy a polo game. Polo, in fact, isn't just a game, but more of a lifestyle. You can decide to attend the Open Championship in the Campo Argentino de Polo, in Palermo, or even try your hand at being a polo player for a day. Either way, you'll get an excellent chance to brush up on your Spanish and soak up a slice of Argentine culture.
Being a spectator at the tournaments is an unforgettable experience. You'll find a collection of the highest society here. Intermingled with German tourists wearing flipflops and loud Americans dressed in shorts. Luis Vuitton purses abound, as do over-sized glasses, luxury brand marquees and men with sweatshirts casually slung over their shoulders. Be sure to get there early as, for the casual spectator, part of the fun is walking around people-watching.
A glass of champagne later and the thrill of the game can go to your head on a sunny afternoon. The thundering of hooves on the pitch, thwacking sound of the puck and screams and cheers of the crowd all mix together. Polo in Argentina is an experience to be grabbed with both hands if you're lucky enough to get the chance.
With the 2016 polo season about to begin in fact, you can buy your tickets for the 123rd Open Polo Championship online, orsimply queue up at the Dorrego ticket desk. Marvel at the finest horses and riders to match. Drool over the impeccably dressed women, and why not finish it all off with a bottle of ArgentinianMalbec and a rib-eye steak in Las Cañitasafter the game?
If you find your polo experience addictive and want to get deeper into the game, then why not try taking a few polo classes yourself and experiencing the thrill of the game firsthand? Argentina Polo Day allows you to spend a full or half day in the boots of a polo player and participate in a real, live polo match.
You can even turn your Argentine holiday into a truly authentic experience, by combining sight-seeing with learning to play a new sport on a polo holiday, and developing a keen understanding of one of the pillars of this country's culture. Whatever way you decide to spend your polo experience, one thing is for sure – you'll love every moment.
Source: Christina Comben is Content Manager at translation services provider, Day Translations.
Seguinos en