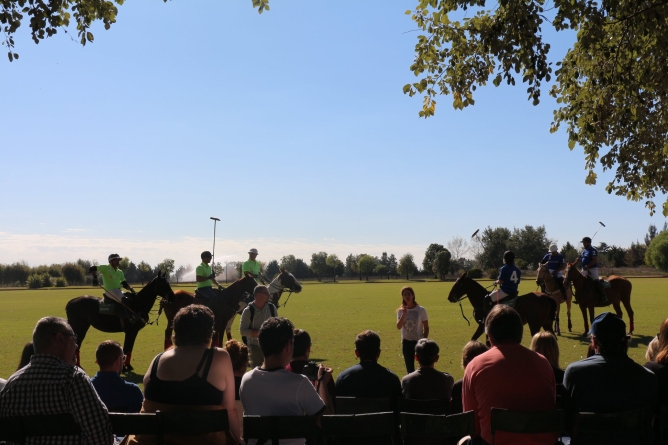 Argentina Polo Day's Distinction as a Country Brand
In recent years, the remarkable development of the Argentine Country Brand has been crucial for preserving the nation's identity in a globalized world. Just as the essence of Argentine culture includes elements like asado, tango, and a diverse range of products, Argentina Polo Day has now been recognized as a Country Brand.
Being designated as a Country Brand entails standing out among the best in its field, representing Argentina worldwide with a high level of excellence and performance.
Argentina Polo Day was founded in 2009 with the aim of allowing visitors to our country to experience and learn to play polo, even if it's their first time. Over the years, Argentina Polo Day has demonstrated a commitment to innovation and service, making polo accessible to people from all walks of life. 
Complementing this growth is the company's expertise in hospitality, offering a diversified range of top-tier gastronomy, accommodations, events, and activities related to this sport that has become an integral part of our cultural and national heritage.
On May 5th, 2022, Argentina Polo Day had the honor of receiving the distinction as a Country Brand, a recognition that celebrates the sustained efforts and dedication put forth to promote Argentine polo. A Country Brand signifies a commitment, identifies the core values of the Argentine spirit, and serves as a testament to the origin and quality assurance on the global stage.
Being a Country Brand signifies our standout representation of Argentina globally, showcasing polo and the finest of Argentine traditions with an unparalleled level of excellence and quality.