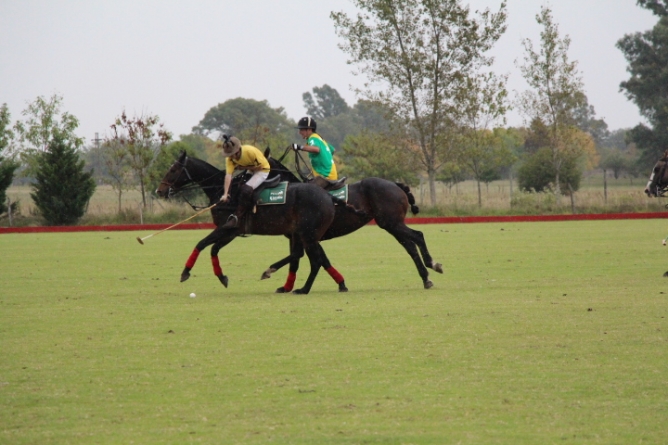 LIVING POLO 3: THE PETISERO, THE HORSE WORKER
Being a polo horse worker – or petisero, as they are known in Argentina – it's a job like no other. It takes a lot of hours and hard work, starting very early in the morning and ending in the evening hours. The petisero is the link between the horse and the rider. He is the one in charge of checking the horse's physical and emotional state.
This horse worker knows every horse in the stable like the back of his hand, being in charge of them from the moment they are born. His daily routine consists of checking the horses' physical condition, feeding them, taking them out of the stables so they can exercise and practice and, if needed, teaching them new movements and techniques to improve their potential.
A very important part of the petisero's job is esthetical: he is the one that keeps the animal clean and neat. He brushes the horse to keep it tidy, removing dirt and mud with clean brushes and damp towels; tidy the mane and the tail with a stiff brush or a metal toothed comb; wipes the eyes and nostrils; clean the feet.
He even works with the veterinarian sometimes, since he is the one that knows the horse and keeps track of it, and can be helpful at the time of diagnosing a sick animal. The health and the looks of a horse are very important in polo, and that is why petiseros are as relevant as the horses or the riders themselves.
Source: Argentina Polo Day
This is the 3rd article of our series of LIVING POLO, an interesting peek to our day-to-day polo life. We hope you enjoy it!
More?     Living Polo 2: The Farrier, the horse's blacksmith
Living Polo 4: Treats for Horses
Follow us in