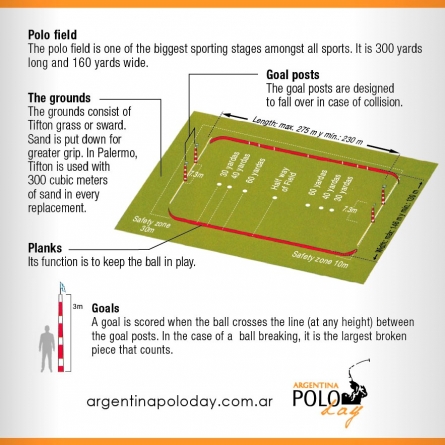 The Polo Field in Detail | Polo In Argentina
When you come to our Polo Day, you will become a polo expert for sure!
You will have the opportunity to witness a live match any day, and in the company of our hosts you will learn the fundamentals to fully enjoy this sport. 
Look, the size of a polo field is 6 times a soccer field!
For more info go ahead and book your Polo Day today! Let the game begin!