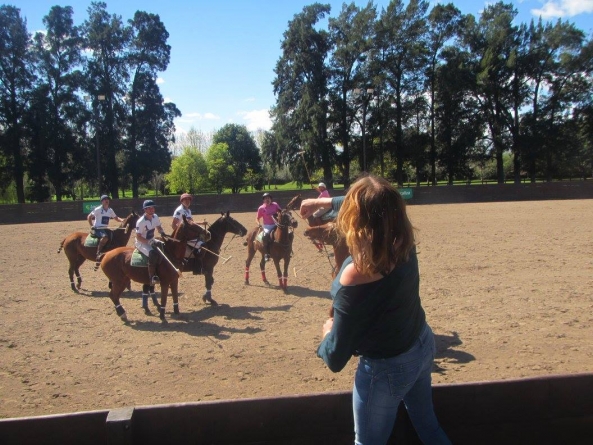 Good Life, Good Polo in Argentina Polo Day
Our Polo Resort, encompassing our two Polo Clubs, welcomes beginners, amateurs or professional players
to improve their skills, playing one or more days in excellent polo fields with professional trainers, as well as very well-behaved ponies for all levels.
We offer amazing days full of polo, with polo lessons, accommodation and regional meals, the possibility to relax in the swimming pool and the full use of excellent polo fields for each player to learn and improve their game techniques.
We would like to share with you the experience of our visitors during september. We have a great time and a lot of fun watching and playing polo!!
For more information, please contact us!
www.argentinapoloday.com.ar
celia@argentinapoloday.com.ar
info@argentinapoloday.com.ar
Polo Day Sept 6th: Good Life, Good Polo in Argentina Polo Day!
Polo Day Sept 7th: Preparez-vous a vivre des emotions intenses
Polo Day Sept 8th: We Love Argentina Polo Day
Polo Day Sept 11th: Feel Free. Play Polo Every Day!
Polo Day Sept 12th: You Play Polo…With The Best!