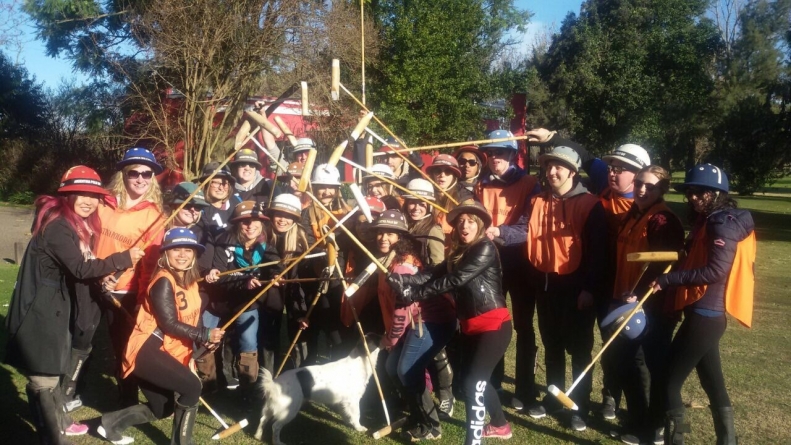 What is Argentina Polo Day?
What is Argentina Polo Day? Argentina Polo Day, a benchmark polo brand in the domestic and international market, has a wide range of programs to promote polo every day of the year and at only 50 minutes away from Buenos Aires City.
The company offers the chance to learn, watch and play polo in a unique and highly professional environment. It owns horses for all levels and a team of professionals with extensive background and experience in the sport. The portfolio of services also includes events, professional polo tournaments and various charity functions.
Our Polo Day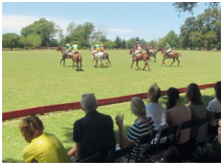 Argentina Polo Day, a pioneer in the "Polo Day" as we know it now, offers a unique polo experience every day of the year, to anyone who wants to learn the secrets of this exclusive Argentine sport.
The program is ideal for friends and family who have no experience of either in polo or with horses. They can enjoy the Argentine countryside, the famous 'asado', drink good wine and feel for a day what it is like to be a professional polo player.
Polo Night, launched!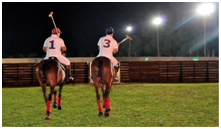 The night at Buenos Aires is filled up with charm at the countryside.
Amazing polo match under the stars, at the only illuminated professional arena polo field in the world and enjoying our first class regional gastronomy. A memorable experience!
The Polo Holidays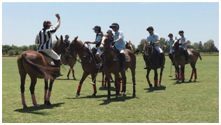 Argentina Polo Day offers accommodation throughout the year. It is a 'must' for those amateurs or professional international players who want to improve their game in Argentina, the Capital of Polo.
The Polo Club houses top polo horses to play competitive matches and qualified trainers who offer expertise and experience to advance their players every day.
Our Polo Club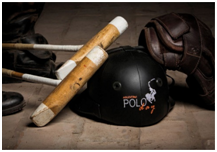 At the forefront of Polo Management, Argentina Polo Day offers a completely unique and personalized service. Specifically developed to enable players to advance towards their professional goals, practices and individual classes are offered as well as regular inter-club, national and international polo tournaments.
Events in the Estancia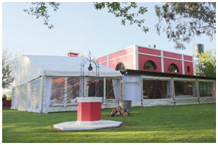 Argentina Polo Day's services portfolio includes the organization of corporate, social and charity events, incentive days and professional polo tournaments. The offer combines an unrivalled environment and impeccable service provided by a professional team with experience in gastronomy, event organization and of course polo hospitality.
ARGENTINA POLO DAY SOCIAL MEDIA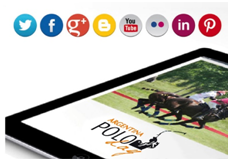 Get connected!
Argentina Polo Day brings you news and articles about the best polo in the world through its social networks. Be informed, learn about this spectacular sport and share the photos.
Get online to enjoy this exciting sport every day of the year, even if you are at home or in your office. Stay tuned and feel the polo adrenaline online!