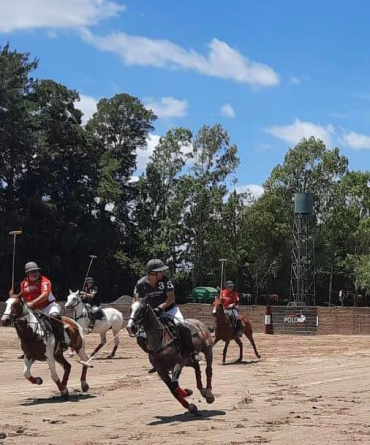 Arena Polo in Buenos Aires
Arena Polo is a discipline that allows players of all levels to improve their riding and balance.
It is a field whose gravel sand surface is the best to play on. The enclosed space forces players to develop more control, acceleration, strength and maneuverability.
Arena Polo helps riders and also young horses to get started in the sport. Making a polo horse usually takes one to two years. Practicing on a sand polo field adapts it more quickly to the presence of other horses and players.
This discipline is very popular to watch also for the thrill of the polo action up close. Buenos Aires has the only professional arena polo field in the World, and is also illuminated!
Argentina Polo Day is the leader bringing Arena Polo to Argentina for everyone to try and enjoy it at any time of the year.